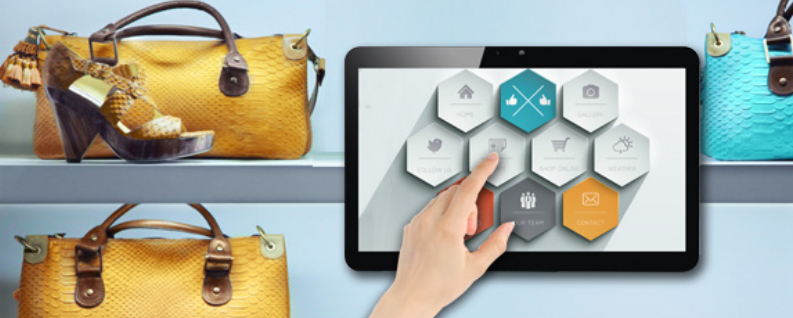 Adversign and the Taiwanese manufacturer AOPEN strengthen their cooperation further by focusing on a joint product for the DS-market: the eTILE 19M Value "viewneo Edition". The out of the box solution is meant to mainly serve the KMU-market with its growing demand for smaller multi-touch displays.
The eTILE 19M Value is a slim Android-based 18,5" multitouch-tablet, which had especially been developed for the professional use in the retail sector. The Tablet works very energy efficient and is also available in 15,6″ und 21,5" on demand. Unlike others, the eTILE 19M does not work with the common ARM processors. But by using the Socket 988, the tablet Core i3 to Core i7 supports (mobile) CPUs from Intel.

Ready for DS: eTILE viewneo Edition
The eTILE 19M with the viewneo Edition is ready to be used in the DS-mode right away. When starting the new device for the first time, a code appears on the screen, which has to be entered in the viewneo user account. Through this the new device and the user account are quickly connected and the allocation of a playlist for the new tablet can be initiated. Videos, images or even dynamic content, like weather and news are immediately downloaded by the tablet. The content runs continuously by itself after just a few minutes. After the first configuration as a player, the tablet will start the DS-player mode automatically, when being switched on. This way the user is not required to take any further action like starting an app.
The 18,5″ tablet with the viewneo Edition will be available for 599 Euro.