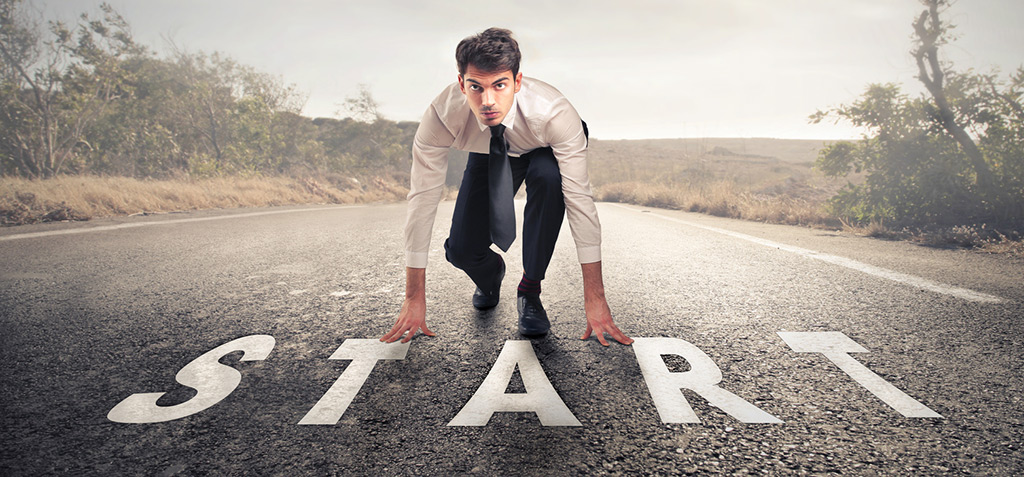 Why sometimes Windows Media Player is even enough
Digital signage is a complex topic. If you just started to focus on this topic, then you will notice that you entered a field with initially many unknowns. Depending on which area you approach this topic, its perspective can vary. Every day we experience how different questions can be from someone from IT or from one of our related industry marketing. For IT people the focus is on Hardware and Software and for people from marketing its the content and concept. You have to deal with hardware and software, as well as with content and marketing strategies but at the same, you shall not lose sight of the main objective. Plenty to think for starters.
For whom is this guide for?
Of course, there is no guide that can be beneficial for everyone, because if you start to engage this topic then you may deal with this differently than someone professional, who has been using it for years for his network. With this post, we don`t target provider, that wants to build his global screen network with hundreds of editors. We target beginners. Those, who know that you can operate and control advertising and information content on digital signage screens. Thus we forego to explain what digital signage is at this point.
Moreover, we rather want to provide those people with this tool guide, who want to operate their own little digital signage network. Many of professionals like us made a lot of mistakes over time that can easily be avoided today. Therefore save time and money and read how structurally and organized you can approach the field of digital signage.
Forget about Hardware and Software for now
Even if we, from the digital signage industry, don`t like to hear that: How you eventually implement your project plays a minor part. Way more important it is that you don`t lose sight of your goal. Of course, many manufacturers will tell you to accomplish your goals the best if you use their products. They will even tell you this by not even knowing anything about your project. Therefore you should neglect all technical components for now and outline your objectives precisely.
Focus on your objectives
The most important thing first and please never forget: What do you want to accomplish? Do you just want to present your menu and price chart on a flat screen to your customers or do you want to reduce your customer`s waiting time with infotainment and dynamic content such as news, weather and if applicable advertising? Both are classic examples of an effective use of digital signage. Both imply other approaches. Depending on the area of operation, a different amount of effort and KnowHow is needed. Of course, a menu that is statically displayed on a screen by using a PC is less challenging for the operator than building a worldwide screen network with dynamic, interactive and time-controlled content.
The following chart presents some classic applications of digital signage.
Objective
Example
Costs
Difficulty / Challenging
DIsplay price chart
Digital static info display of menu in a fast-food restaurant
low
low
Create ambience
Modern Corporate Design by displaying static image or ambient-videos
low
low
Advertising display for own products at POS
Varying display of ads at cashpoint areas
low-average
average
Reduce perceived waiting time
Infotainment in waiting areas provides entertainment and advertising
Depends on content
low-average
average
Explain products
A manufacturer of sport shoes uses explanatory videos to point out the innovation behind his product.
average -high
average
Promote advertising time
Screens at public or frequented places such as shopping centers.
high
high
Inhouse-TV / Corporate TV
Proprietary Corporate-TV of a company at a place with much customer contact, corporate or industry news for employees and customers
average
average
Multichannel-Marketing with interactive product presentation
A automobile is presented at IAA on video wall and visitors can control presenation by using their smartphones.


Depending on implementation and interaction with smartphones: average-high
high
Clinic TV
In waiting areas children`s play corner, on TV on each ward: situation-specific content like entertainment, information, ads, and directions
high
high
Depending on what you set as your personal goal, determines the following steps. First, you define what details you have to pay attention to in order to address your target group properly. In such an easy case like in the mentioned above digital menu board, that doesn't do anything more than to display prices of a fast-food restaurant to its customers, its planning will be simple. You may already have an image of old printed menu board and you just have to adjust format and resolution.
Digital Signage with Windows Media Player or Powerpoint
The question aries in this admittedly very simple case: Do you need any special hardware or software for this? Answer: No, you don`t. Hmm – or do you? Well, it depends. If you can accept disadvantages regarding handling, reliability, and comfort of free digital signage software, you may forego completely any special hardware or software. Take an ordinary Windows-PC, Linux is fine too, of course, and even free, plug them in your large screen and display your menu. In full-screen mode you can see nothing but the menu, in this case, nobody would see the difference between the display of a "digital menu board" on Windows slideshow or a professional digital signage device. The disadvantages comparing to special hardware and software are, however, noteworthy. Windows is may running updates during operation and restarts the PC, in general, you only change content on-site and the energy use of an average PC may exceed the costs of running a professional solution. The digital signage player viewneo Stick only needs max. 2.5 Watt (at full load). Using a PC this could easily be more than 100 Watt. Having operation hours of 10 -14 hours, which is normally the case in gastronomy, this can be quite expensive. Moreover, because electricity for industrial customers is way more expensive than it is for private customers. Of course, you can create sophisticated menu boards with a video playing in the background that shows your menus still steaming in order to whet a customer`s appetite – but let's disregard this case for now since we are talking about small snack bars and fast-food stores and not about big restaurant chains that come along with big budgets.
Why Do People Think Open Source Digital Signage Software is a Good Idea?
If you accept these disadvantages, because you are always on-site anyway to reboot your PC and the power usage of an ordinary PC is of little significance, that you have a digital signage system without having spent a cent for special Hardware or Software.  Nevertheless, most digital signage (DS) professionals will advise against this approach and probably also will deliver your arguments why it is still necessary for you to have special hardware and software. Don`t let this get you crazy! Relax and let others using a sledgehammer to crack a nut. Still, watch out for free digital signage software solutions. There a lots to find by now that are freely available as Freeware or Open Source digital signage software.
Tip:  Take a look at the free version of viewneo, which you can use with economical viewneo player (only 2.5 Watt) , thereby you combine the advantages of an
free version with the ones of a professional solution.
A solution without an external PC is already integrated by many monitor manufacturers. Many manufacturers provided their devices with USB input, where you plug in your USB stick packed with images and videos. The monitor`s integrated media player plays the content as a slide show. Depends on how effective those integrated media player are, they can influence the performance speed of the slideshow as well. Speaking about the menu board with only one picture, it is only this one picture that will be permanently displayed. But be careful: Many of those players are not suitable for permanent operation and breakdown after 1-2 hours which causes a black image or any other error message.
But if you wish to display a different menu board in the morning as at noon or in the evening or even a whole different one at the weekend, that you may reach your limits using Windows Media Player or PowerPoint. Then you should rather search for a suitable DS Software, unless if you want to change the displayed image 3-times a day all manually on your own.
From a target group to a concept
You set your objective. In most cases thereby you already defined your target group. The people you want to reach are all in a specific situation. They standing in line somewhere or they are sitting in the waiting area, and therefore have much time or they are on their way to work or they go shopping in a mall and therefore and have less time. Some are close to a screen (waiting area), and some are rather far from one. Make up your mind how your target group is thinking if they have more or less time and what you want from your target group. Because that is important for the concept – for the content. Does your message only contain image or video? How is the environment like where the screen will be located? Attracting attraction in the waiting area at a doctor`s office is easier than doing so in a mall. In a waiting area you probably only have some magazines or nagging kids at the very most, that draw attention to themselves and so, therefore, compete with your screen.  The waiting people are lucky to get some entertainment or infotainment to beat boredom. In a mall, digital signage steles and monitors competing in a whole different way. Every shop owner in a mall seeks attention and competes with one another. Competition is hard. Mall visitors want to go shopping and their glances wander on products, mannequins, posters or even at other screens in shop windows. The announcement for the next exclusive Sunday shopping in the mall displayed on some screen could be missed. We already conducted surveys in malls, that was equipped with a bunch of advertising screens. Many, especially young women, didn't even notice those screens even though they had a long dwelling time in this mall. (How you can fix this problem will be addressed later on)
Example of location
Situation of target group
Competition regarding attention
Length of perception
Distance to screen
Waiting area at a doctor
Viewer has sufficient time and wants to beat time.
low
long
low
Metro stop
Viewer has some time. He consciously consumes content to beat time.
low -average
average
large
At cash point in a mall
Waiting in line, viewer has time and consumes content consciously. Without waiting time viewer won`t perceive content.
average / high depends on situation
short - average - long
average
Screens in the aisle
( not in shops)
Visitors stroll or rush through the mall
extreme high
short - average
large
Now we already dealt with different situations that your target group could be in. You know your target group. Take notes on how you evaluate your future screen locations and situations of your customers. This evaluation has effects on the concept, that will be discussed in the next part.