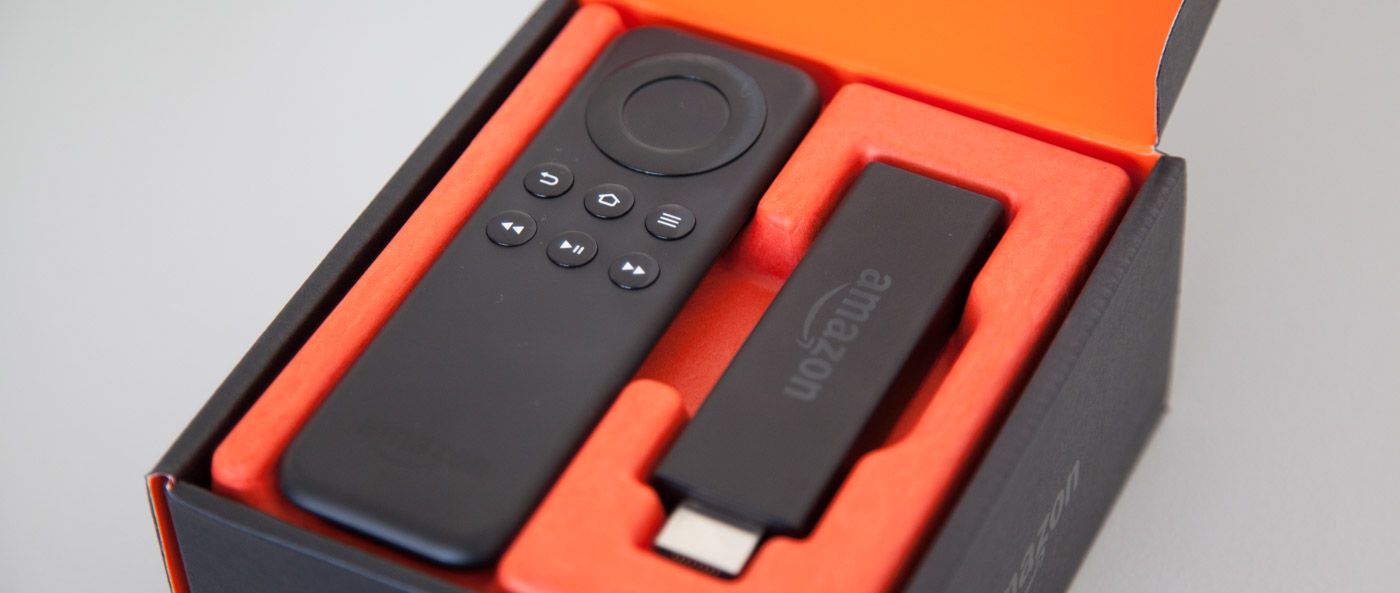 A few days ago, we wrote about a way to use Amazon Fire TV and Amazon Fire Stick as Digital Signage Player. Since we published this previous blog post, we have had a large number of requests concerning a possibility to set up the viewneo App on Fire TV. Using Amazon App Shop to install our App would be the easiest and most comfortable way, of course. Unfortunately, we still waiting for an official 'go' by Amazon and our whole team is wondering how much more time it will take for our App to be published by Amazon.
Manual installation of viewneo App
For those of you who don't like to wait for that, we would like to describe the other, less comfortable way within this article. Using the following method, you will download the free viewneo App for a manual setup on your device.
The ingredients:
Computer (PC/Laptop)
1. Download APK (zip) and unzip
First download viewneo-APK for Fire TV here or click on the button below:
(Update: As the viewneo App is now available in the Amazon App Store, the manual installation isn't necessary anymore)
viewneo App
Now unzip the file and you will get the APK-file. (de.adversign.viewneo.player1.3.14-60.apk).
2. Connect your PC and Fire TV
After you enabled the network connection of Fire TV, both devices – Laptop and Fire TV – need to be connected to the same local network (LAN). Those of you, who already successfully passed Fire TV's awesome setup assistant, will also have a working connection at this point.
3. Activate "ADB Debugging" and "Apps of unknown origin" in Fire TV Stick
Go to Settings in Fire TV main menu
Now select System and options for developer
ADB Debugging and Apps of unknown origin
4. Retrieve IP address of Fire TV Stick
Now retrieve the Fire TV's IP address here: Settings – System – Info – Network:
We will need this IP later on.
5. Download and setup of ADB-Tool
In order to transfer viewneo App to Fire TV, you first need an ADB-Tool, which needs to be installed on a PC or laptop in the same local network. adbFire is an handy ADB-Tool for Windows, Mac OS and Linux, which you can get here for free (or click on the button below).
ADB-Tool for Windows
ADB-Tool for Mac OS X 10.7 or higher
ADB-Tool for Linux
6. Set up adbFire
Now start the ADB-Tool (adbFire) and set the previously retrieved IP address of Fire TV (or Fire TV Stick) in adbFire. The design of the input function might vary slightly depending on the version (Windows, Mac or Linux) you are using.
Example Mac: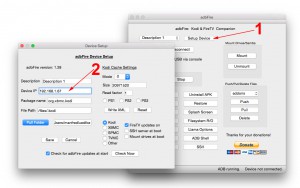 7. Restart ADB-Server and connect device again
Shut down the server and restart: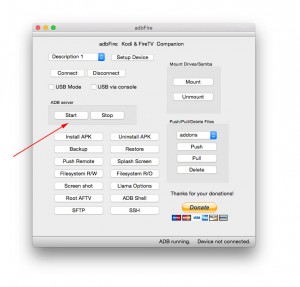 You will see this following notification, in case the server has successfully been restarted: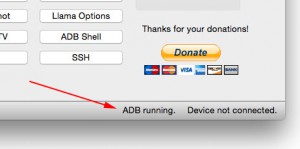 Click on Connect to connect the ADB-Tool to Fire TV.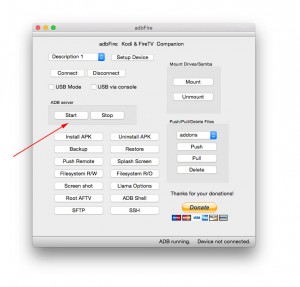 And again you will see the notification below if the connection of your device is running.

In case you have any problems with the connection, please check if Fire TV is running and if your IP address was correct (see Step 4).
8. Installing APK
If you followed each step correctly until now, you only need to install the APK by clicking on the previously downloaded APK file (not the zip-file).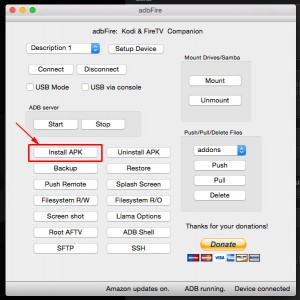 When the installation of the viewneo App on Fire TV is finished, you will see the following window: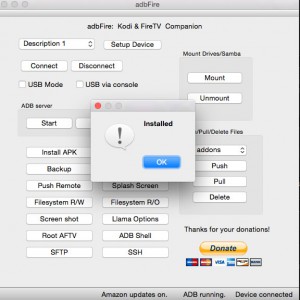 To be continued
In our next blog post you will get to know how to set up and start the digital signage App viewneo on Amazon Fire TV.
Next