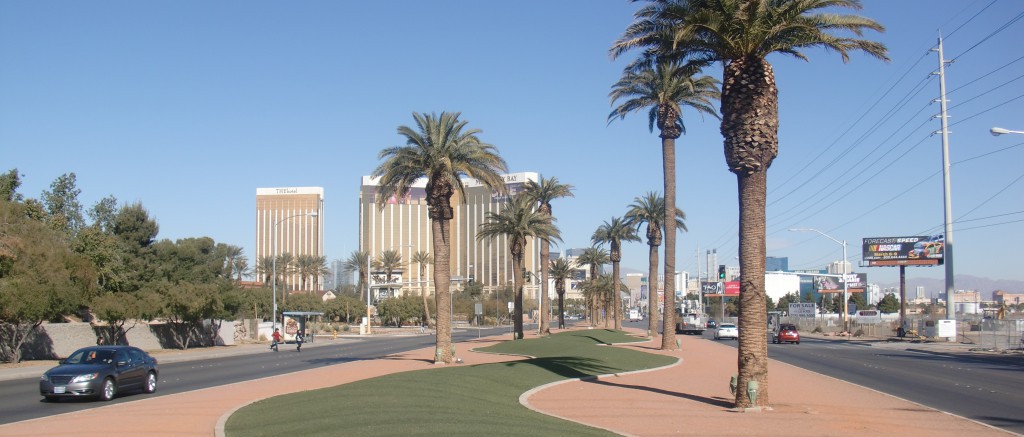 It's more than just a trade show in the United States, it is an exciting event in the gamblers capital Las Vegas, where not only the event location stands out more than any comparable event in Germany. Clocks here just tick a little different, especially concerning the preparations and organization of such an event.
We are used to assign our trusted booth builder with the construction or arrive with our own belongings to undertake the set-up of our booth ourselves, but on the other side of the world we have to obey accurate restrictions. Every operation in the preparation phase is carried out by partner companies of the event organizer. There is no way around it! Leaving no room for any provider or service comparisons. Even screwing something together or setting anything up is strictly forbidden and everything is considered a service that needs to be booked and payed for. The only permitted exception: small details, which can be done without any help by one person only. Even if you forget to tick the box "Labour" on the purchase order form for electricity, service or other utensils for your booth, you will be charged with a set fee for the work on your booth through the provider. No matter if you make use of it or not (… and ABBA sings "Money, Money, Money" in the background).
Since our second name is "German Quality", we can't help it, but do things our own way. Thanks to our efficient booth, which can be built up without any screws or nails by just one person in a matter of less than 10 minutes.
But, setting up the booth really only is the final touch after all the preparations and the whole organization in Germany. Everyone who ever organized a trade show will frankly agree. Attempting to achieve this task from a distance of about 9.000 km and with a 9 hour time difference made it tricky for uns from time to time. And when the departure day arrives, we better have everything we need in our suitcases as there is no rushing back later and picking up brochures we forgot.
So we are currently working hard to finish up and to get ready for our second appearance at the Digital Signage Expo in two weeks. Not to mention our growing excitement for a week full of sparkling glamour, spraying water fountains, bright sunshine and most of all meeting interesting people from all over the world.
See you in two weeks, Las Vegas!