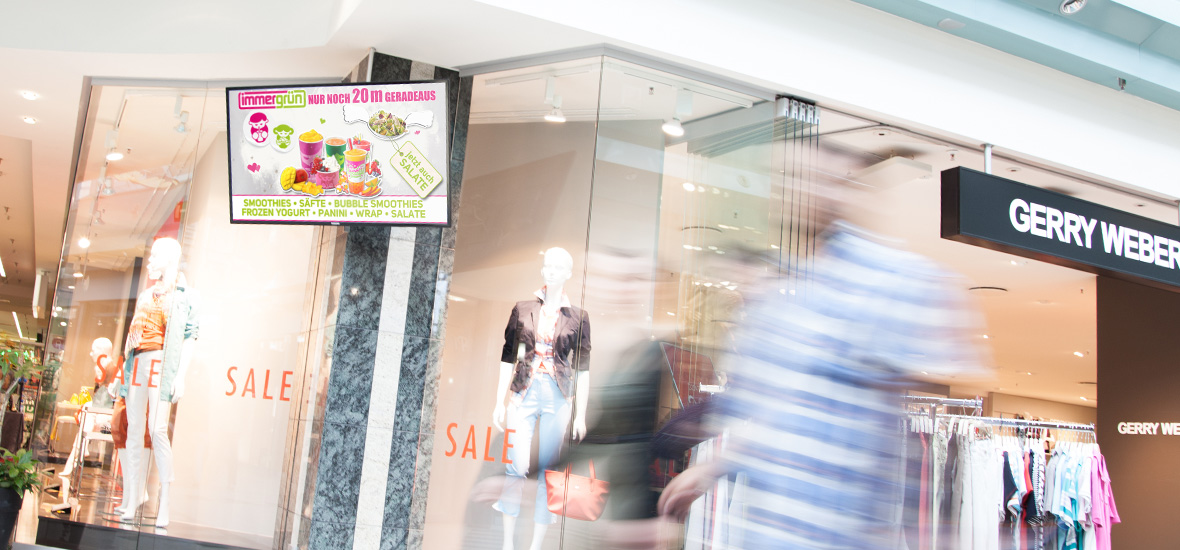 In one of a worldwide unique project concerning to Invidis, the new software solutions for Samsung`s this year released SoC-displays will be tested. Selected test candidates of different industries – from single player to chain store proprietors – going to prove these digital signage solutions suitability to daily use and then report on www.invidis.de. We are part of it. Next to us, there will be other 5 software solutions for Samsung SoC-displays tested on its daily use suitability.
Invidis serves as a consultant und accompanies all companies taking part of this test phase. So that nobody will be plunged in at the deep end. All testing companies have different experiences with digital signage (DS). Some of them already used DS more or less successful, others now starting to have their first experiences with DS in Samsung Real Experience project.
Next to Adversign with viewneo, other well-known Samsung partners such as Scale, NorCom, NetScreens and SignageLive will be part of it as well. We, the Adversigners, will equip a big engineer office with our software solution viewneo.
More information on invidis:
Seven software partner offering custom-made solutions for SoC – Here