viewneo Digital Signage Player
Easy Installation, Razor-Sharp Results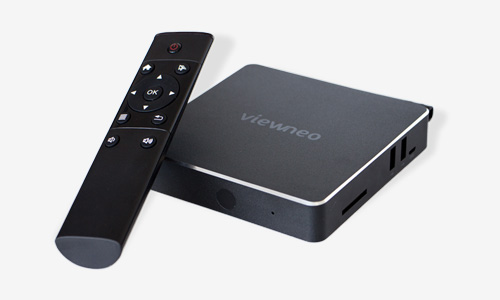 Incl. Professional License
High Performance 8-Core-Processor
Super Easy Setup via Remote Control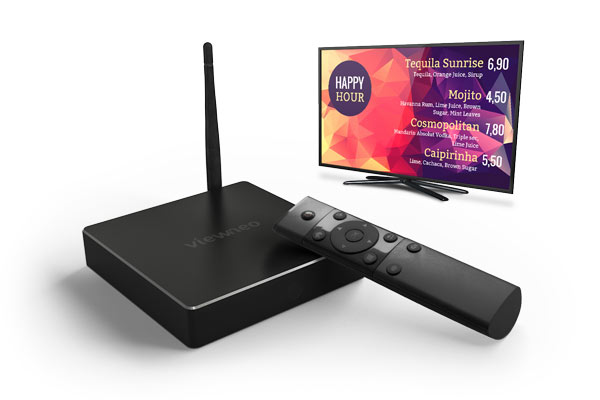 Razor-Sharp Digital Signage
Full HD or 4K Ultra HD: The SignageBox turns your screens into real eye-catchers. The Digital Signage player ensures high-resolution image output and brilliant video streaming for any HD or Ultra HD screen as well as for video walls.
Stable, Reliable, Powerful
The world on your screens is vibrant 24/7. And even while your competitors are asleep, your displays will keep on getting all the attention you want. Which is why the digital signage player is a great solution especially for window displays, the hotel industry, for gyms or digital signage in restaurants. Where continuous broadcasting is useful and needed.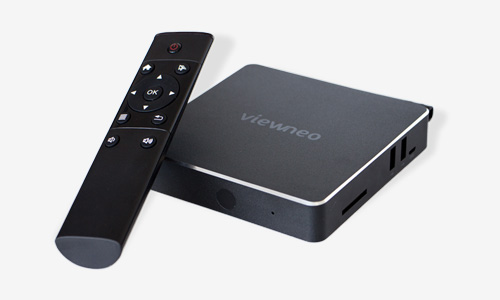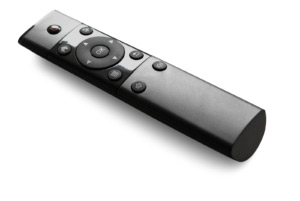 Setting up your viewneo 4K SignageBox is super easy. And it doesn't matter if you're a beginner or an expert in digital signage: once your SignageBox is connected to your screen, the installation is done within seconds using the provided remote control.
Learn how to set up the viewneo 4K SignageBox in our 2-Minutes Installation Guide