The combination of Digital Signage and gamification leads to better work results and drops the average absence ratio. Connect Fitbit wearables with the viewneo Active plugin and display current challenges on your screens – because competition stimulates business!
Get the viewneo Active plugin
Hand out a Fitbit wearable
Connect the users to the challenges
Display the results in real-time
Inspiring. Challenging. Motivating.
viewneo Active combines fun with the challenge and encourages ambition. Use any kind of Fitbit device to turn your office into a competitive sports arena. Display challenges or individual results on screens and provide digitized incentives for personal improvements. The interface uses elements based on the gamification model by an illustrated, colorful environment. As a result, motivation will increase.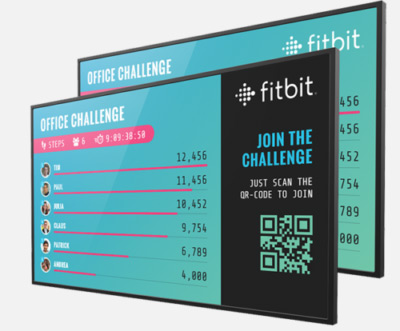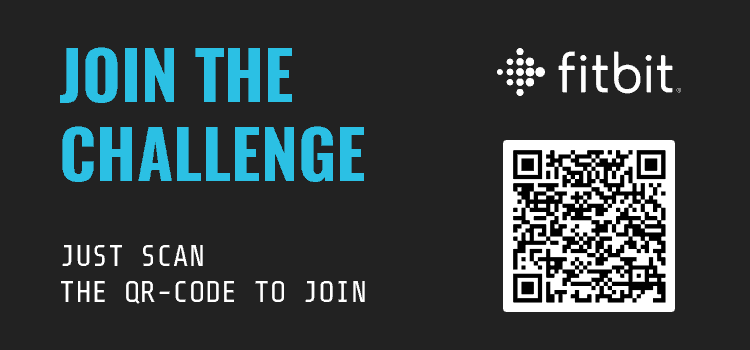 Scan the given QR-Code to join a challenge. Use viewneo Active to make your office hum. Create different challenges to find out the next winner. Decide whether everyone competes against everyone, or if two teams face the competition. You set the rules, let the games begin!
viewneo Active – Categories
Four Ways to Determine the Next Champion

Short-distance or long-distance, decide which one will produce the lucky winner.

Sometimes it pays off to be good at squats. Sometimes less is more on the way to the top.

Who do you call the winner? The active guy or the couch potato, you name it.

Create a crazy challenge. The most or the fewest steps. Both results could lead to victory.