Relevant information for your customers:
The Weather Widget
Fantastic view for your customers
Have you ever asked yourself how to make your digital signage content more attractive to your customers? The answer seems quite trivial: Just show content that is actually relevant to them! Use the Local Weather Plugin for viewneo to update your playlist with weather widget for digital signage! Don't let your customers get caught in the rain.
A few clicks to get it on your screen
Simply enter your city, pull in your playlist and you're done. With this plugin, you'll become your own weatherman – and it does not matter whether you use a Full HD monitor or if you want to display the weather on your iPad at the shop counter: anything is possible!
What's included in the Local Weather Plugin ?
The Local Weather Plugin contains a 4-day weather forecast for a location of your choice (almost any location worldwide).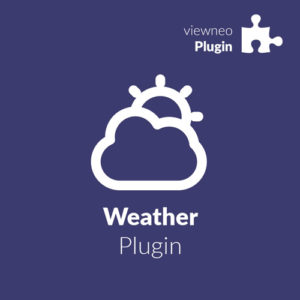 One Plugin. Any platforms. Almost any devices.
Latin and non-latin languages (arabic, japanese, chinese etc.)
Selectable temperature units: Fahrenheit, Celsius
Local weather forecast for (almost) any city on earth
Hourly updated weather information for a reliable forecast
All common resolutions / devices are supported (iPad, HD Ready, HD, Full HD, UHD / 4K)
The weather forecast can be displayed in landscape and portrait orientation
Works device / platform independent and performant thanks to HTML5
Responsive grid and resource-saving animations – without Flash!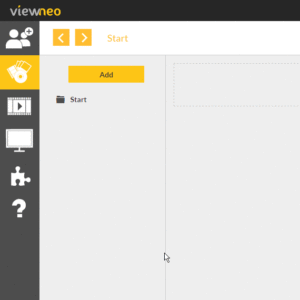 Click the yellow "Add"-Button (top left) the media library of your account
Please select "Weather" in the drop-down menu
Now type in the name of a city or place, of which you like to display the forecast
Select a temperatur unit (Degrees Fahrenheit or Celsius)
Choose a language for the forecast
Click on "OK" to confirm
The Local Weather Plugin enables you to show the forecast for one single location of your choice. If you want to display the forecast for more than one / several locations, you will have to buy one plugin for each additional location.