From Entrance to Exit: How Digital Signage Transforms Dispensary Spaces
In the rapidly evolving cannabis industry, dispensaries are constantly searching for innovative ways to provide a memorable customer experience. Digital signage for dispensaries has emerged as a versatile tool that can revolutionize the way businesses in this sector operate. Beyond just enhancing aesthetics, digital signage offers an array of benefits, from educating customers and promoting products to ensuring compliance with ever-changing regulations. In this article, we'll delve into how and where digital signage can be effectively integrated into the world of dispensaries.
Entrance and Waiting Areas:

The first impression matters, and digital signage at the entrance can set the tone for your dispensary. Greet customers with welcoming messages, display operating hours, and highlight special promotions. In waiting areas, keep your customers engaged with informative content about various cannabis strains, the latest industry news, or testimonials from satisfied customers.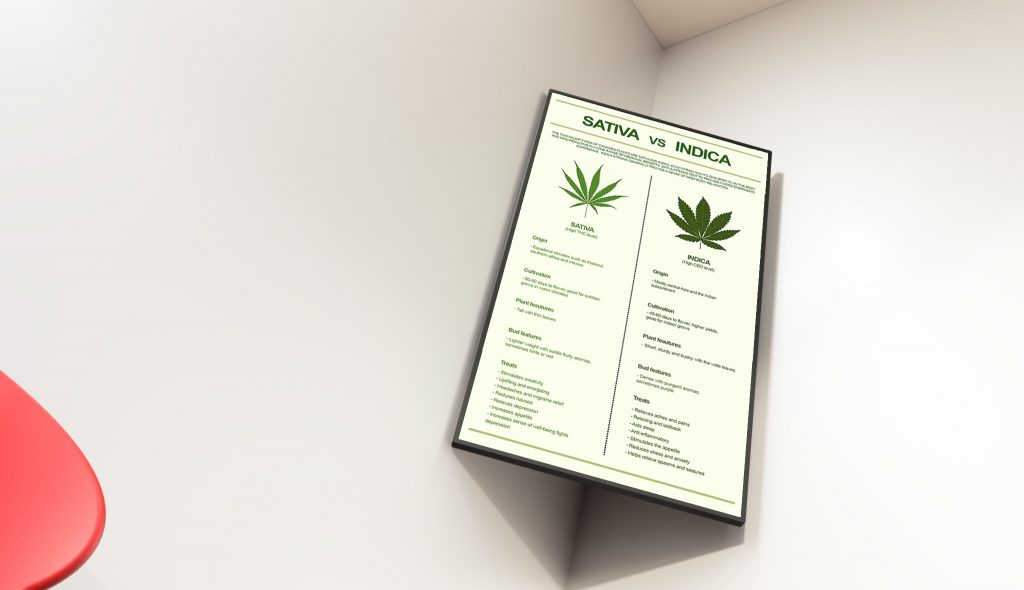 Menu Boards:

Bid farewell to traditional paper menus. Digital signage offers dynamic menu boards that can showcase your product offerings in real-time. Incorporate high-quality images, detailed product descriptions, pricing information, and essential THC/CBD data. The ability to update menus instantly saves on printing costs and ensures that your customers always have access to the latest information.
Educational Content:

Empowering customers with knowledge about cannabis is essential. Utilize digital signage to provide valuable information about different strains, consumption methods, and the potential health benefits of your products. This not only assists customers in making informed choices but also positions your dispensary as a trusted source of industry expertise.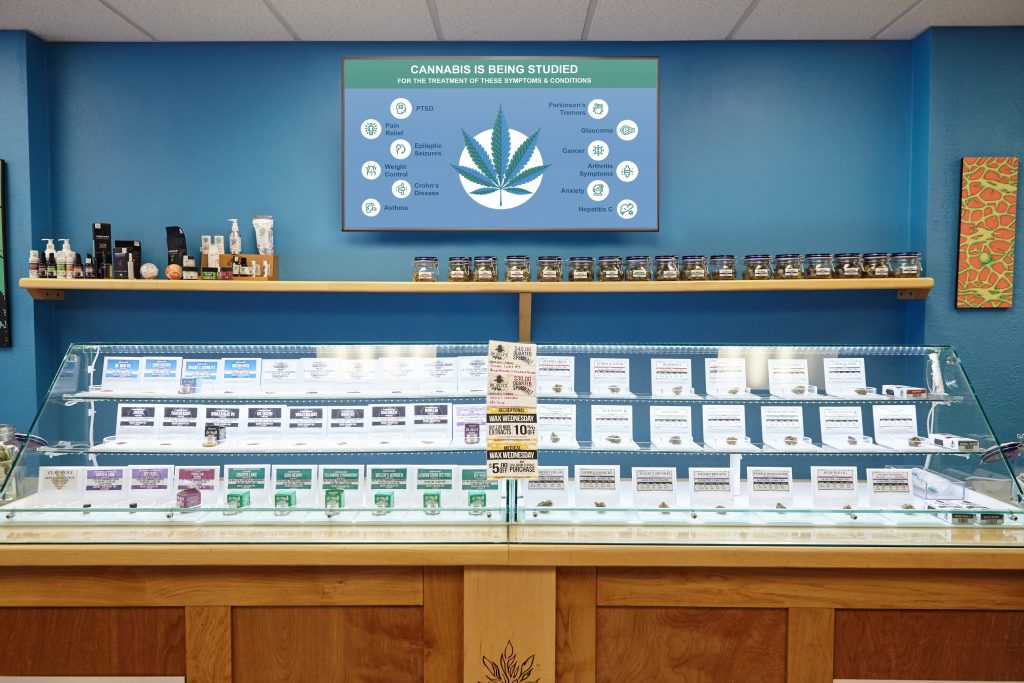 Promotions and Special Offers:

Captivating graphics and real-time updates make digital signage an effective tool for promoting special offers, discounts, and loyalty programs. These displays can entice customers to make spontaneous purchases and encourage repeat visits, boosting your bottom line.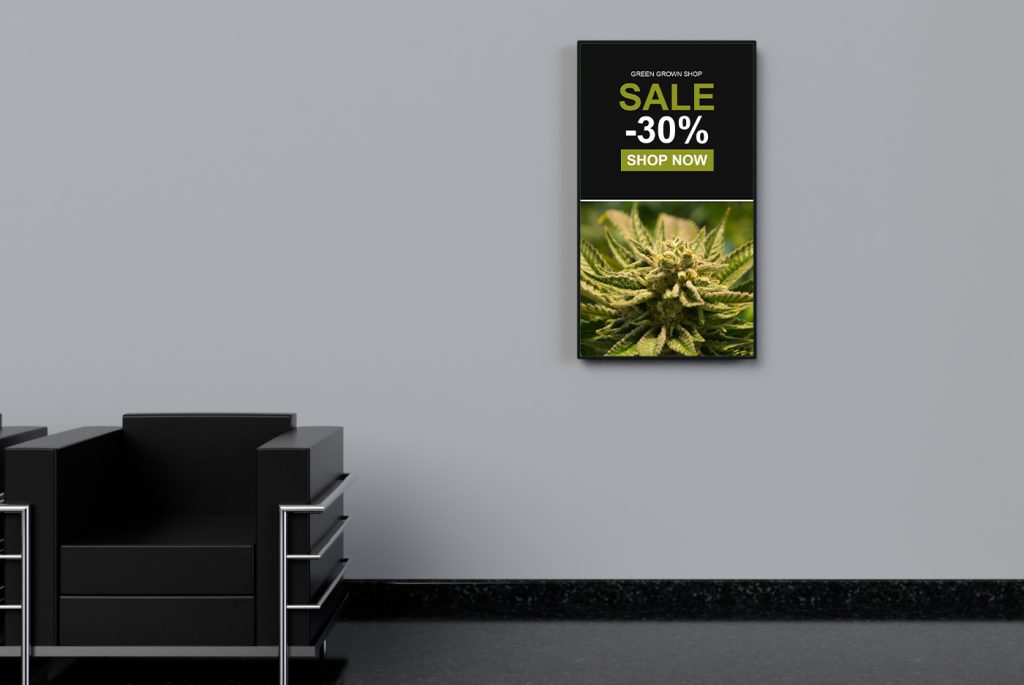 Compliance and Regulations:

Navigating local regulations in the cannabis industry can be complex. Digital signage simplifies compliance by displaying required disclaimers, age verification prompts, and other essential information. The flexibility to update content swiftly ensures that your dispensary remains adaptable to changing regulations without the hassle of manual updates.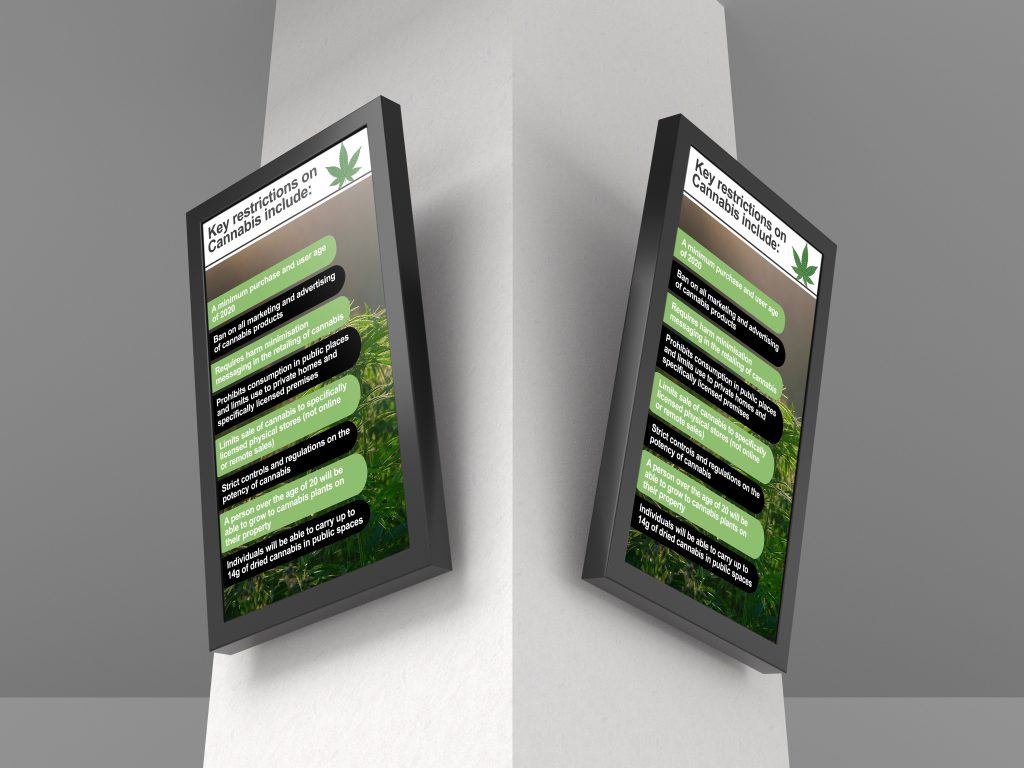 Branding and Aesthetics:

Digital signage allows you to reinforce your dispensary's unique brand identity. Customize the appearance of your signage to align with your brand's color scheme and overall aesthetic. This consistency helps build customer recognition and loyalty.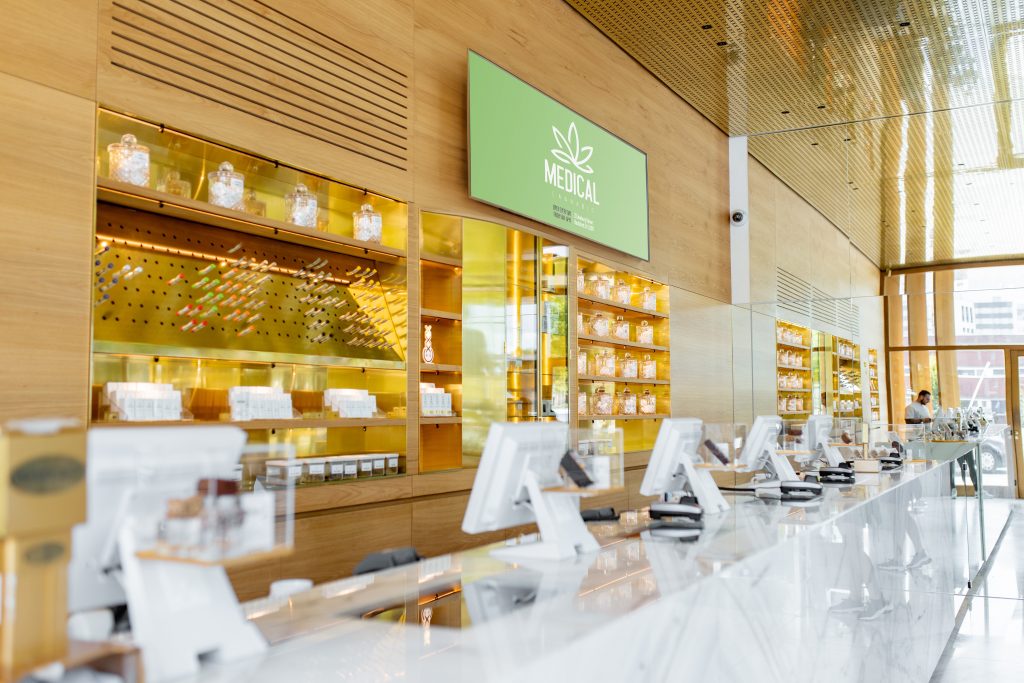 Customer Feedback and Reviews:

Engagement with customers is paramount. Digital signage can facilitate this interaction by encouraging customers to leave reviews and provide feedback directly on the displays. This not only enhances customer satisfaction but also provides valuable insights for continuous improvement.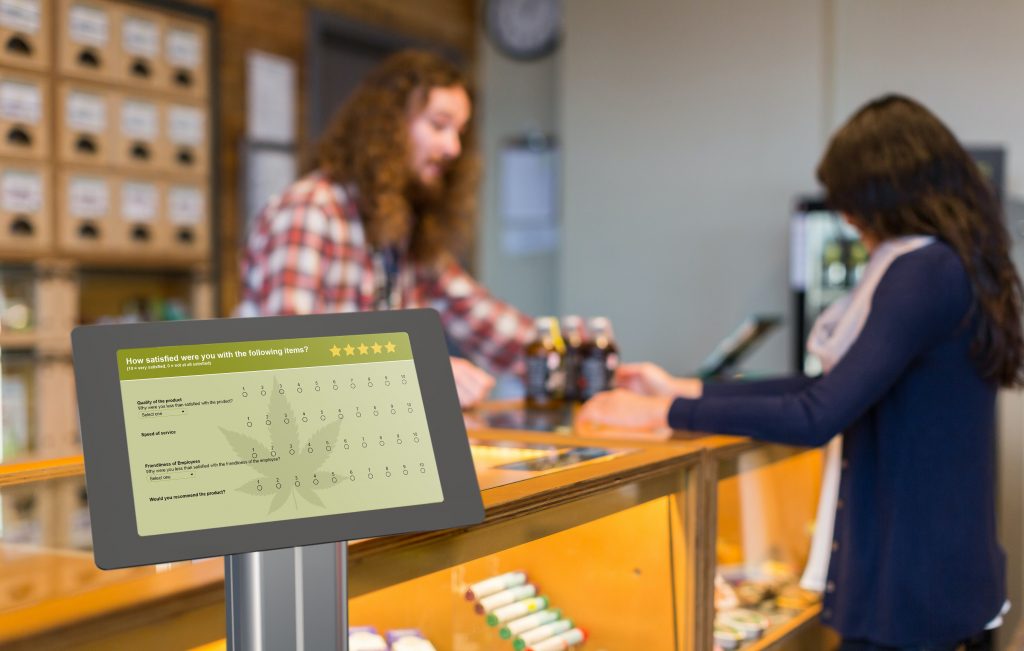 Event Promotion:

If your dispensary hosts events or workshops, digital signage is a powerful tool for promotion. Display event details, dates, and featured speakers to attract attendees and foster a sense of community within your dispensary.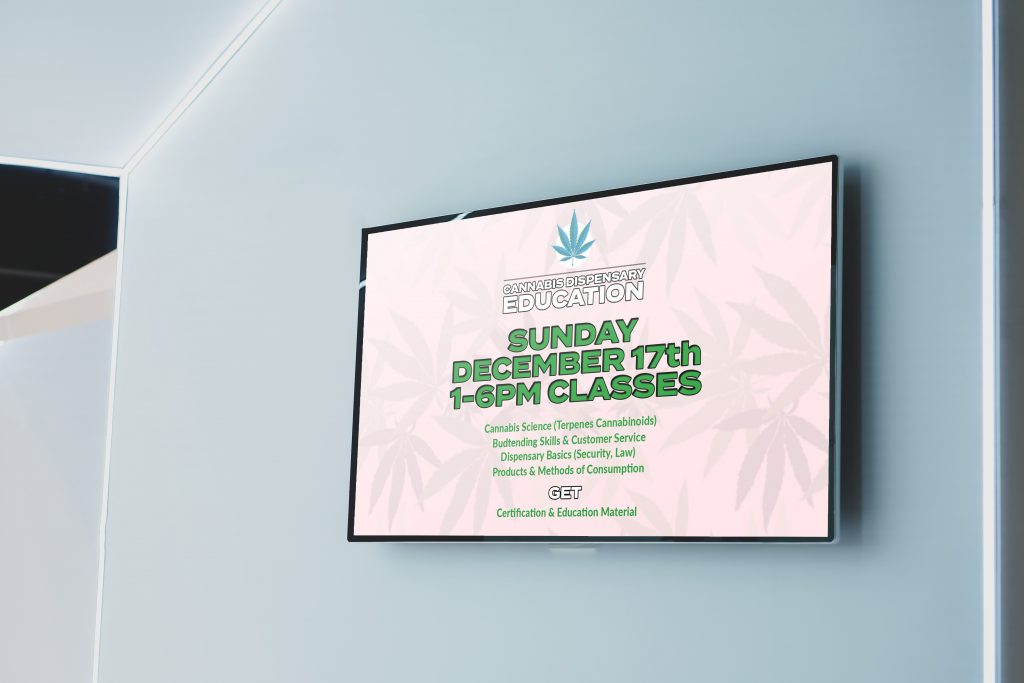 In conclusion, digital signage for dispensaries offers a lot of advantages, from enhancing the customer experience to streamlining compliance efforts and strengthening brand identity. By strategically incorporating digital signage throughout your dispensary, you can differentiate your business in a competitive market and better serve the needs of your customers. As the cannabis industry continues to evolve, embracing digital signage is a smart and forward-thinking move for dispensaries looking to stay ahead of the curve.
Interested in learning more about the incredible benefits of digital signage for dispensaries? Start for free now and take the first step toward transforming your cannabis business into a dynamic, customer-centric space.