In today's world, we share every little event in our pulsating life, without exception. Documented with our smartphones – the trusted companion in every situation, our leisure activities are increasingly social.
When we go out to eat, we are happy to share a photo via Instagram of our burger and sweet potato fries. Two hours later, when we visit a sports bar (#tgif), we are sure to share a photo of our happy hour cocktails.
Every day Instagram users upload more than 95 million pictures and videos.
Instagram is the Hub of the Selfie-community. Snap pictures, enter hashtags and view a world where everything can be captured in a picture.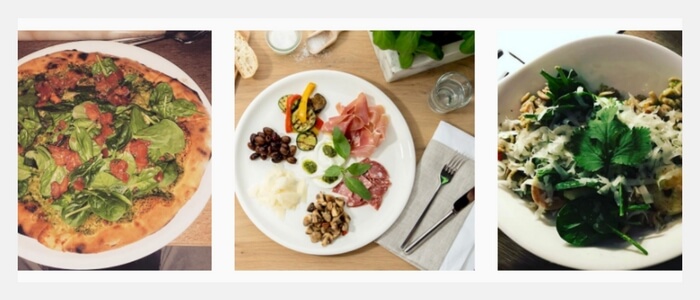 However, it is especially the brands that are transported through appealing images and are passed on to the like-minded to Instagram users. It is therefore not surprising that more and more Social Media Walls are being used in the retail market.
Here are four reasons why every store shouldn't overlook the trend of Social Media Walls.
1. Build An Adventure Around Your Brand
It is no longer the products or services that decide the success or failure of a business. Customer experiences are the new currency. A currency for which consumers will pay more. According to Neosperience, 55% of consumers stated that they are willing to pay more for customer experience.
Social Media Walls turn shopping into a social activity and use the customer's smartphone as an interactive tool for brand communication. Take a picture of a burger in real time and share it on the digital picture wall. Guests get to feel as though they are being included and develop their own unique experiences that are then shared online.
2. Increase Your Online Reachability, For Free
Social Media Walls not only create the bond to those smartphone shoppers who have already found their way into your store: the best is yet to come online.
Every Instagram picture with the hashtag of your brand (#mybrand) has the potential to reach an average of 300 potential customers. It's the ultimate in terms of a personal recommendation of a brand and an incredible way to get free advertising.
Let's look at the facts. According to Nielsen, 92% of consumers believe recommendations from friends and family over all other forms of advertising. (forbes.com)
3. Create Interactive Live Events
Regardless of whether its Coldplay fascinating thousands of viewers with its unique stage show, the Super Bowl captivating entire nations, or political events that everyone are talking about:
Live events tend to create their own buzz, whether in person or in the sports bar next door. Cheering on your team with thousands of others and the intoxicating singing of Chris Martin represent events in our lives that are designed to be shared on social media and Instagram.
These experiences illustrate social media walls are very popular during live events. Additionally, you can transfer the positive emotions of the event to your brand or the location in which the digital photography walls are shared.
4. Visually Appealing, Free Advertising
The success of Instagram is not solely because of the visual attention. The taken pictures receive, through a simple filter and editing software, its final touch, so that selfies, products, and brands are presented in the best light.
Through the display of individual Instagram feeds, Social Media Walls can quickly provide advertising for the latest happy hour cocktail, make the breakfast offer look even tastier or highlight other services. Always free and up to date.