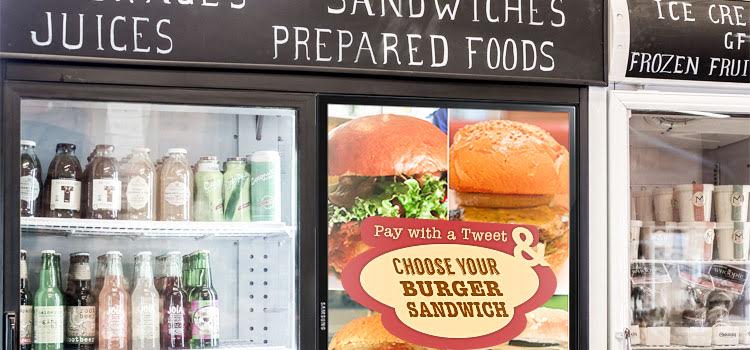 The food retail is being dominated by a changing consumer- and environmental behavior, more than any other industry. In the 1980s the product offering was limited to about 6000 articles, nowadays there are, on average, 40,000 products available in supermarkets.
According to a german study by Gfk and Serviceplan, this development means that about 70% of all newly launched FMCG  are being discontinued after just 12 months. Since 40% of these discontinuations are based on failed POS marketing, this is just another reminder that marketing and supermarket digital signage, being number 1 of POS marketing arsenal, in this area needs to grow in importance.
Growing Requirements for Supermarket Digital Signage
Because of a strong competitive landscape of very similar products, the requirements of customers are growing when it comes to POS communication. The customer is looking for added value, so just showing commercials on a loop doesn't cut it anymore and will get lost in the communication buzz that is all around them. Ads that are not targeted will not just be ignored: In the worst case scenario, they can even unnecessarily stress a consumer. This leads to unsatisfied customers that are unsure about what to purchase.
The compromise can be found in a balance of advertising products directly, showing entertaining content as well as providing information on the screens. Digital Signage in a supermarket is more than just a means to an end, but it follows the idea of providing a certain shopping experience. This way, customer loyalty is built.
Success is also based on knowing the specific shopping situation of the consumer: What does a 35-year old stay-at-home-mom need on a Wednesday morning in the milk isle? How do you communicate with an elderly couple that walks the vegetable section with a structured shopping list? If you know your customers and know what they are receptive to, then you can generate impressive results with Digital Signage.
Multiple studies have shown an increase in revenue by 5 to 100% in food retail by implementing digital signage in supermarkets. But success is dependent on multiple factors, like the overall direction of the project, the quality of the content, and the usage of other tactics that impact revenue.
Multiple studies have shown an increase in revenue by 5 to 100% in food retail by implementing digital signage in supermarkets.
Digital Signage in The Grocery Store of The Future
In the future customers will be greeted by a digital installation, which will know a customer's preferences and shopping history from an app on the customer's phone and can then show targeted promotions. These can then be sent to the customer's smartphone, which will guide him to the appropriate aisles and shelves. If a customer is close to this installation, it will also show content that will enhance this experience.
In the fruit and vegetable section, the content reacts to what is happening around it. If a customer is right in front of a zucchini, sensors will notice this and automatically play the playlist "Zucchini". This will inform the customer about where the zucchinis come from, how they got here, certificates, nutrition facts or menu tips. If he then moves on to the tomatoes, the playlist changes automatically again and shows how to make a delicious tomato-mozzarella-salad. Similar functions can be found in other sections of the grocery store and allow for targeted customer communication. This creates a unique shopping experience.
At the counters, you will continue to find promotions and content that helps to realize cross-selling potentials. Depending on the season, the day of the week or time of day, or even weather condition, you can shift a customer's focus to a specific product. For instance, on a Friday night you could see the extensive beer selection, but on a Wednesday morning, you would see interesting promotions from the vegetable aisle.
Digital Signage in a supermarket can encourage impulse purchases at the check-out, or help shorten the waiting times. For supermarket chains, it even has the potential to highlight services that span across different locations or add additional offers to the playlist.
Conclusion
PoS marketing and targeted advertising in grocery stores are growing in importance for food retailers. It helps to differentiate the brand from the competition and grow customer loyalty. Using Digital Signage cannot be seen as just a tool to grow revenue. It has to be understood, long-term, as an instrument to create added value and a unique shopping experience. This will be the true benefit of digital media in the future.