The German Innovation Institute for Sustainability and Digitalization has named Adversign-Media GmbH an "Employer of the Future".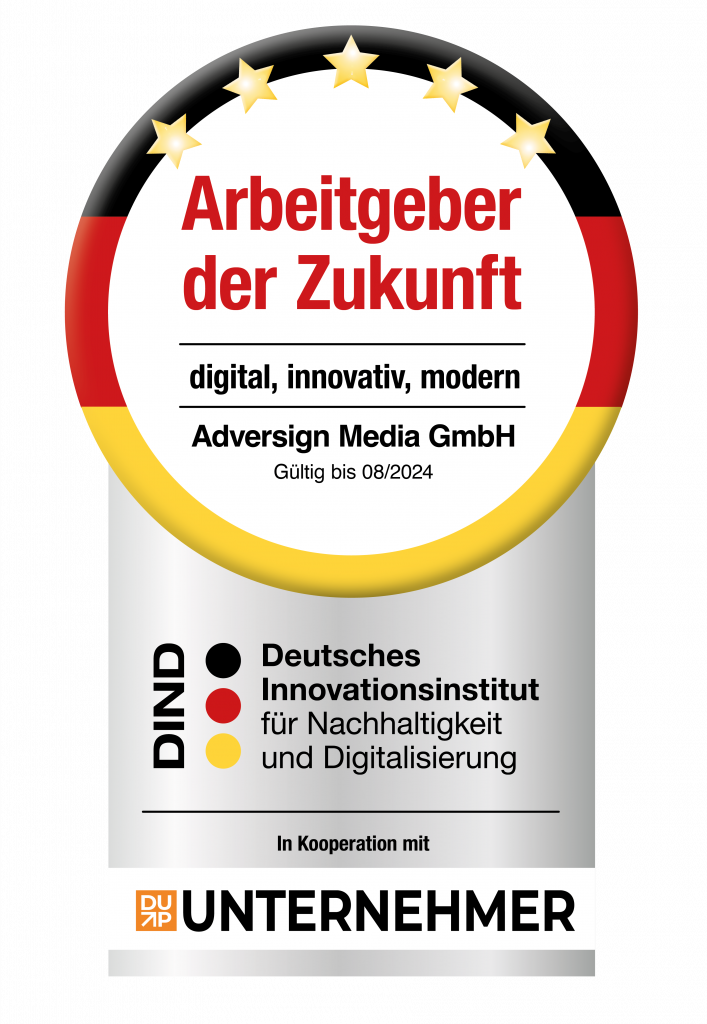 We're Adversign-Media GmbH, and we're excited to share that the German Institute of Innovation has recognized our impressive achievements. They carefully looked into how we're doing, and they were really impressed by what they found. We're all about understanding what our customers and team members need. Our company culture is all about fresh ideas, especially in tech.
They checked out important things like how we do business, who we're up against, and how we treat our team, the environment, and use tech.
Curious about joining us? Interested in being part of shaping tech's future? Adversign-Media is the place for you. We're all about using new tech to make things better.
For more about these exciting opportunities, go to: https://www.viewneo.com/company/careers By joining us, you're becoming part of a team that's working to make a brighter tomorrow.