For even more definition and a unique viewing experience!
The new viewneo 4K SignageBox promises to be a great improvement for all Digital Signage users. And not just in quality. By combining professionalism and simplicity together in a box made of robust metal – viewneo remains true to its core values.
UltraHigh definition with the viewneo 4K SignageBox
High-resolution images and videos can now be displayed even clearer, on large-format screens or video walls. The viewneo 4K SignageBox supports 4K2K, Full HD, and UltraHD standards. All of which means a better video experience and more vivid image output. Just what you need for any kind of content you'd like to display. Operating 24/7 with 8-Core-Processor power (Octa core) are only two out of several promising, new features.
Quickstart guaranteed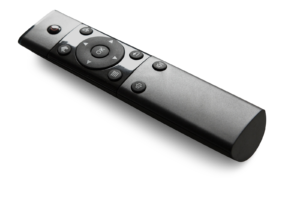 Since the installation of the SignageBox is easily done with the simple use of a remote control, you can set up your new player in seconds. With that out of the way, you are free to start displaying your created content quicker than ever before. Of course, the viewneo 4K SignageBox includes everything you need for your setup. Battery, hardware and a self-explanatory operation.
Additionally, it is now possible to integrate multiple videos into one template. So even more creative content can be created and designed to make your screens become real eye-catchers. Easy and quick. Whether you are a restaurant, retail or hospitality provider, everything is possible with the new 4k player.
Want to learn more? Find all important information here.