The winds of change tend to move a little bit faster through the retail sector.  Therefore, when trends with staying power appear, it is important to recognize them early and ensure they are implemented.
The trends with the strongest staying power are usually addressing issues that are arising due to the rapid technological changes occurring throughout the industry.
All of these changes make the retail market incredibly exciting and dynamic. So, hold onto your hats, these four trends will help you weather the storm through 2017.
1. The Customer Demands Personalization
Personalization is a fact of life that the big online giants have been onto for some time. Now retail is starting to catch up.
The most well-known example is the streaming service, Netflix, which creates unique customer profiles based on the preferences and viewing behavior of its users. Netflix then makes suggestions for new viewing options based on their analysis of these factors.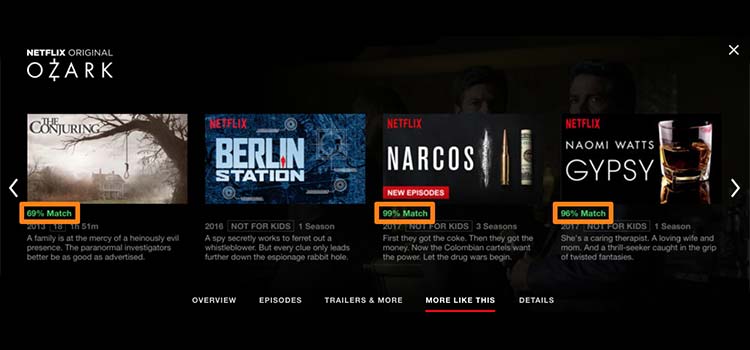 This same logic is used by Google, Amazon, and Facebook to shape personalized offerings to their clients. All of this online personalization has had the effect of changing customer expectations about the shopping experience and forced smaller retailers to get in the game.
Customers have shown that they are more than happy to share their data in exchange for a better shopping experience. For example, the State of the Connected Consumer report found that 63% of Millennials and 58% of Generation X would disclose personal information in order to receive individual offers and discounts.
Finally, there has been continued expansion in the growth and power of artificial intelligence able to help smaller retailers get in the game. One company that can help is Optimove, which uses machine learning and AI algorithms to segment customers according to their past and predictive data. With this information in hand, retailers can segment their communication strategies based upon stated and implied preferences and affinities.
However, even when retailers have all of the data they could ever want, they often fail to use this data effectively. The following example shows that actually using all this data still has a long way to go. For example, a shoe store that uses Digital Signage has a young woman take a pair of pink sneakers off the rack to get a better look. However, the store continues to advertise a sale on men's boots. One way to personalize this experience is to have a digital display that changes when the shoe is picked up. It could display information about the shoe itself, as well as, any discounts that are associated with this particular shoe.
The customer wants personalization. Retailers need to meet these demands by merging digital information with in-store experiences in ways that help the customer feel special and unique.
2. Retail is Not as Dead as a Dodo
Despite the continued horror stories coming out that retail is as dead as the Dodo, 90% of total retail purchases are still made in a store.
Retail stores still remain a great way to provide the emotional touchpoints that only seeing, feeling and smelling a product can provide.
While e-commerce has been growing faster than in-store retail, there is no need to develop an either/or strategy. Rather new concepts are required for both channels in order to further growth.
A study by Big Commerce shows that 51% of Americans prefer to shop online, compared to 49% who prefer in-store shopping. However, when it comes to where Americans actually spend their money, 64% is being spent in-store compared to only 36% online. Additionally, 49% of Americans indicate that their least favorite aspect of online shopping is not being able to touch, feel or try a product.
These figures show that in-store retail is still in the game. To stay relevant, however; retail needs to focus on improving the Customer Experience.
New store concepts should be based on the aesthetics of the product, which can't be experienced online. Additionally, using competent personnel and digital elements can help retailers close the gap between in-store and online.
"Stores are becoming an interactive place where retailers can tout their wares and deliver an elevated customer experience." – Accenture –
Showrooms can, therefore, be of interest to many retailers in the near future. This is where customers can explore products with all their senses in a pleasant atmosphere and claim the benefits of personal advice and interactive technologies.
One way to bridge the online/offline divide is to integrate online ordering into the retail market. This allows customers to experience the product while experiencing the convenience of delivery to their home.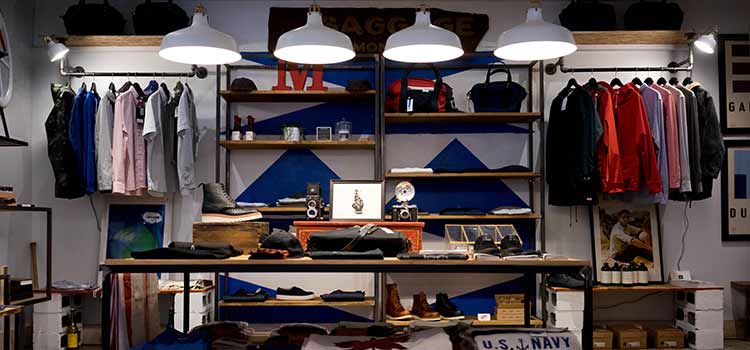 The company Strategy& reports that the showroom concept can be particularly effective for differentiated goods. Brands, such as, lifestyle brands which are highly dependent on competitors are especially effective in this area. Additionally, new products that require additional information or explanation to persuade customers during the buying process can take advantage of showrooms to provide a personal touch to their products.
3. Exploit the Growth of the Niche Market
The freedom provided by the internet, to view and order products, at any time of the day, has been an ingrained part of life. However, this has also affected consumer expectations.
Another side effect of changing expectations is that online shopping allows consumers to pinpoint and find their desired product quickly and easily. These expectations also carry over to retail, in that consumers are no longer willing to get lost trying to find a product. The path to the desired product must be easy, fast and intuitive, similar to online shopping.
A limited sales floor in addition to a well-thought-out store design is likely to appeal to the next retail trend, the niche market.
Evolving consumer preferences will push even more "big box" retailers to focus their attentions on smaller-format stores. (Forbes)
Younger generations, expect personal, competent advice provided by a small business with a select product range. Consumers have shifted their preferences towards businesses that limit their scope but excel in their area of expertise.
By concentrating on a profitable niche, brands establish a degree of exclusivity to their products. Additionally, having a smaller product range has the potential to help on production costs, as well as, limit the amount of space needed for niche stores.  However, to make this business model work, consumers expect that niche store employees act as brand ambassadors with a thorough knowledge of the product.
An excellent example of this model is the company, Lush. They have successfully forged ahead in the niche market of fresh, handmade cosmetic products. They employ staff that is extremely well-trained and knowledgeable about their product.
4. Get in on the Growth of Mobile Commerce
Having a multi-channel strategy has shifted from something that is nice to have, to a necessity for brands to meet the growing demands of the consumer.
Consumers are not only using different channels during the purchasing process, they are frequently using at the same time.
So, the customer is physically applying the lotion, but also checking prices, information and reviews about the lotion on their phone. Every day of the purchase decision process:
"Six in 10 internet users start shopping on one device but continue or finish on a different one, and 82% of smartphone users say they consult their phones on purchases they're about to make in a store." – Google –
However, it not just the information searches being conducted by mobile devices that make them a critical part of a multi-channel. Mobile-first-oriented websites and e-commerce apps, provide an increasingly fluid user experience, which also makes shopping on such devices standard.
According to Nikki Baird of Retail Systems Research, in 2017 both the traffic and purchase amount from mobile devices reached a new record. 90% of the retailers surveyed said that traffic from the small screens is greater than from desktop devices.  (Forbes)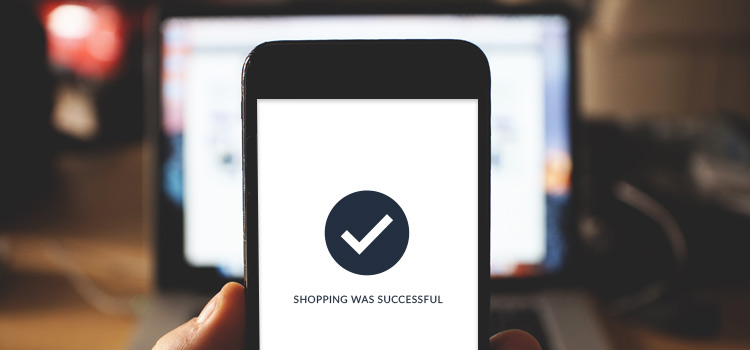 For brands, this development represents a step further towards being able to reach even more customers. It is anticipated that mobile purchasing processes will become increasingly easier, as the 1-Click ordering from Amazon illustrates.
In order for this strategy to work, it is essential that the customer is provided with the right information at the right time of the purchase process.
One company that has experienced some growing pains incorporating mobile ordering into their retail business has been Starbucks. Starbucks introduced Mobile Order & Pay in 2015 in attempt to limit lines at their retail locations.
Those using the mobile ordering, receive an estimated time when their order will be ready and can then go to the pick-up location. However, the popularity of mobile ordering has caused the company to have to change staffing and design special pick-up locations at several of their most popular locations.
The Starbucks experience illustrates both the potential of mobile ordering, as well as, the potential pitfalls if not planned out and executed properly.