Retail continues to face stiff headwinds. The proclamations that retail is dead seem to have slowly decreased. But that doesn't change the fact that the last decade has left the retail industry fighting to hang on.
If you are looking for more information about how retail found itself in this position, as well as some potential strategies for them to fight their way out. Then we suggest you take a look at our in-depth Future of Retail series. You can download the two white papers here. Or if you are a more visual person, then check out Chapter One of our YouTube series.
According to the New York Times, popular stores like Sears and Kmart have shut down over 3,500 stores in the past 15 years. Retailers like Macy's which has largely survived the initial retail cuts has announced more than 100 store closings since 2016.
To address this, retailers have been looking for innovative ways to draw more people into their stores. And despite all of the bad news, there are a number of success stories out there. Jackie Soffer, chief executive of Turnberry, a mall with an almost 100% occupancy rate, emphasized that "with online sales accounting for only about 10 percent of all transactions, there are still plenty of opportunities for old-fashioned retailing."
One way that old-fashioned retail can push back against the internet giants is by investing so-called "smart retail".
What is Smart Retail?
At its most basic smart retail is a way to try to incorporate different elements of technology into the retail experience. Given that everything is becoming digitized, from payment methods, searching for products, to the way we provide feedback, build relationships with brands, and find new products to purchase, it only makes sense to bring these technological elements into the store.

The biggest growth in smart retail has been the introduction of Internet of Things devices. The simplest definition of the Internet of Things connecting any device (with an on/off switch) to the Internet and other connected devices. Rather than a place, the IoT is simply a giant network of connected things and people, which then collect and share data about the way they are used and the environment around them.
Digital Signage Retail
Digital signage in retail can be used to direct customers to specific products, upsell items, provide wayfinding to toilets or help points and even give emergency information. This reduces staff costs and places shoppers in charge of their own experience. What's more, is that digital signs can be updated in seconds.
For more information on IoT, check out our latest IoT blog post. But IoT continues to also expand into the world of retail. As the chart below shows, the number of IoT connections in retail in the EU is expected to double from roughly 1.5 million in 2016 to over 3 million by 2025.
RFID
One of the biggest breakthroughs in smart retail technology involves Radio Frequency IDentification or RFID. In the last decade, as the cost of sensors has decreased, the technology has become more accessible and moved into more retail locations.
So what does an RFID + IoT system look like? Our interpretation is that it looks like the new viewneo RFID System. So when a customer lifts up a product (with an RFID) the content on the screen will automatically change, so that the customer can learn more about the product in real-time.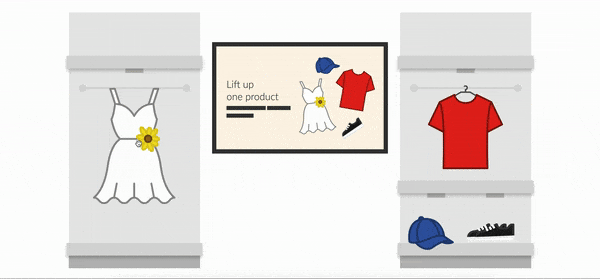 We've put together a short video that shows how RFID sensors can be used with the viewneo Digital Signage system to display content that is of interest to the consumer. Other applications are allowing consumers to make side by side comparisons of products in real-time. You can play around with it yourself in our new interactive smart store.
You can find more info in our RFID brochure, which has technical details and pricing options. We plan on formally launching the RFID System in the coming months, so keep an eye on our website and the blog for more information as it becomes available.
Smart Shelves
One part of retail that hasn't changed very much over the past few decades and is ripe for disruption are shelves. Take a look at a picture of a general store from 50 or 60 years ago and then at a current supermarket. While the products which are available to be purchased have changed dramatically, the one thing that hasn't is the way in which products are displayed, using shelves.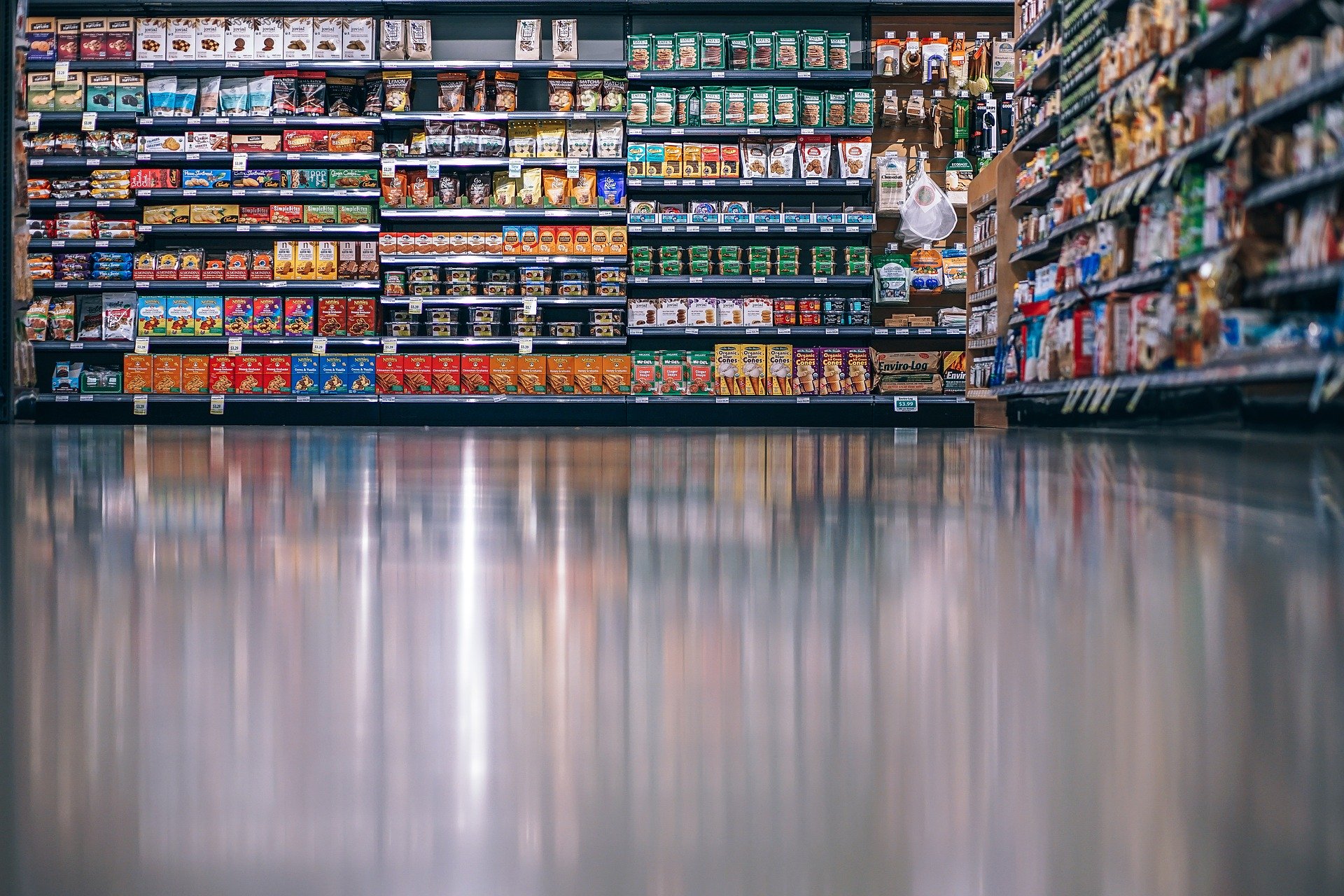 The idea of changing the way store shelves are used isn't totally new. The idea of smart shelves started to emerge around 2003, with the focus on assisting stores that experienced rapid turnover to assist them with replenishing their stock. But smart shelves have rapidly evolved since then and are now used in a wider variety of functions.
Inventory management still remains the number one use of smart shelves. Given that current inventory management systems are estimated to only be 52% accurate, there is big money to be made in systems that improve this number. As the price of RFID technology has decreased, the ability to view and track each individual item in real-time is no longer just a dream.
Providing consumer behavior insights are a relatively new feature of smart shelves. By providing real-time information on how customers behave, where they gravitate to in the store, how long they spend with a product, as well as, how they engage with products. These systems provide a great way for traditional retail stores to gain valuable insights that they can put into action to increase sales.
Who doesn't want to have their shopping experience personalized? Smart shelves and their data collection allow retailers to make price adjustments quickly and offer promotions that customers are actually interested in. Given that 74% of retailers say that pricing errors have caused them increased costs and complexity, solutions that address this issue are needed.
Reducing shrinkage is an area where retailers are always looking for new solutions. With smart shelves, retailers are able to better pinpoint the last position that an item was in to help identify potential sources of the shrinkage and take the necessary steps to prevent it in the future.
Retail IoT Solutions: Use Cases
Smart Mirrors
While smart mirrors have so far experienced a slower rollout than initially expected. But there are several luxury retailers who have been investing in the technology. Rebecca Minkoff, which focuses on luxury handbags, apparel, and footwear have included smart mirrors that are able to read the RFID tags on each item of clothing. The mirror then displays which sizes and colors that are available for each item.
But beyond just giving information about what's located in the store, smart mirrors can also provide suggestions about other items that might work to create a more personalized styled look. It also allows the customer to try something different without having to leave the dressing room and find the right size and color. Retailers get feedback on what kinds of products customers are trying and how they are combining them to create looks.
Over on the other side of the pond in Germany, Mirrads is an innovative company that is working on combining digital signage with smart mirror technology. They are taking mirrors out of the dressing room and showing that there is a market for combining mirrors with sleek and effective digital advertising.
Beacons
Auchan, a French multinational retail group, is the 35th largest employer in the world. As of 2019, they have a direct presence in Franch, Spain, Portugal, Luxembourg, Poland, Romania, Hungary, China, and Taiwan.
Auchan has installed an extensive beacon network in its largest supermarkets. They have discovered that the system means that customers visit more frequently and tend to stay for longer periods of time. They do this by using beacons, or hardware sensors that track the movement of individuals in the store and transmit the data. As customers move throughout the store, beacons send customers directional information so they can find products easier to a map on their mobile phone. Additionally, as they move through the store personalized promotions are displayed based on the customer's purchase history.
Challenges and Opportunities
One of the biggest challenges with any new technology system is to ensure that it is secure. This has become incredibly important with the introduction of the General Data Protection (GDPR) in the European Union last year. While having additional customer data is a great boon for retailers, they also have to make sure that it is not exploited by cyberattacks.
Another challenge is that many smaller retailers lack the infrastructure to handle the large amount of data which is generated by the new IoT systems. One way to handle this is to partner with a company like viewneo, which already has a robust network, with data centers that will be able to assist with processing the data. Additionally, they also have built-in systems that allow you to display and analyze the data quickly and easily. 
If you are interested in seeing how viewneo can help you to create a smart retail store of the future, sign up for a free 30-day trial and get in touch with our sales staff at sales@viewneo.com.