Digital Signage and Healthcare: As Healthy as Peas and Carrots
The theme of technology is woven into the healthcare industry. A recent survey by Accenture showed that in 2018, 75% of American respondents believed that technology in healthcare was either very or somewhat important. This result shouldn't surprise anyone considering all of the different ways that technology is used in medicine. It's no longer just electronic medical records anymore. The proliferation of wearables, smart scales, and remote medicine is changing the landscape of medicine today.  Another area where technology works well is healthcare Digital Signage. This article will look at some of the most popular ways that DS is making an impact both at and beyond the doctor's office.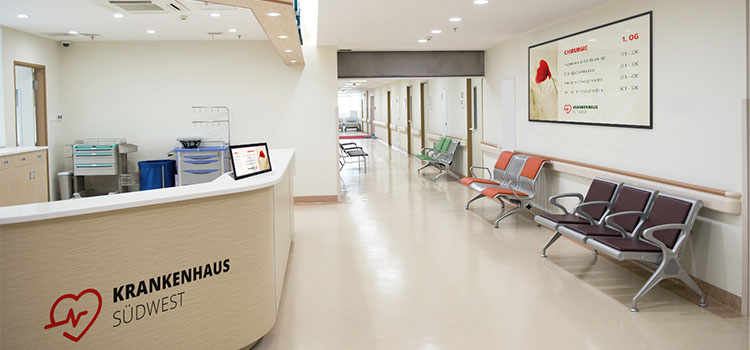 1. Waiting Room
The most common area where a visitor is likely to encounter Digital Signage is in the waiting room. But why not just put up a TV tuned into the news and forget about it? Because patients today are expecting more and DS allows you to provide additional services at a minimal expense. For example, a survey by the development and branding firm showed that 55% of patients wish that they had access to estimated wait times while they are waiting. Deploying DS in a waiting room also allows you to provide patients with a variety of useful information related to their health in a relaxed setting.
2. Wayfinding and Emergency Directions
Even if you are a small practice, there are a number of different ways to get lost at the doctor's office. Did the receptionist say the second or the third door on the right? Make it easy for your patients and staff to find the right location with a digital wayfinding system. A digital system also has the advantage of being easily changed. So, if a meeting is being held in one room, the digital signage will let everyone know where the meeting is and what times, but you can also display who's attending and an indicator that the meeting has started. No more getting interrupted by folks not knowing where to go.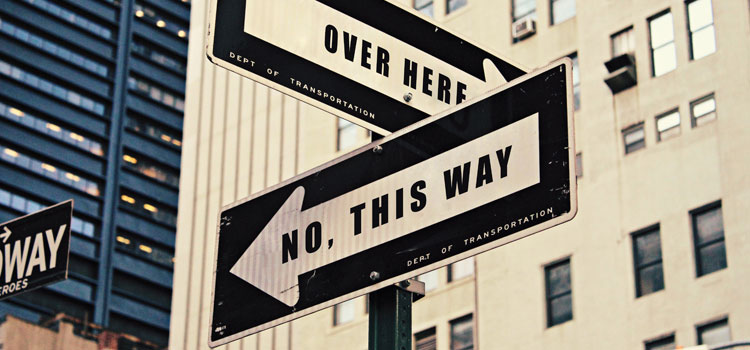 Another important function of digital signs that frequently gets overlooked is that they can be automatically activated when an emergency alarm goes off. So, even if someone has never been there before, they can automatically be directed to the best way to exit the building to safety. Depending on your facility this kind of functionality can be a real lifesaver and shows that healthcare digital signage can provide valuable services.
3. Patient Education
It is widely claimed that 65% of all adults are visual learners. This is an important fact to remember in the area of healthcare, which is filled with complex words that aren't always clear. When time is short, using visual aids at the doctor's office is a great way to get the point across in an easy to understand way.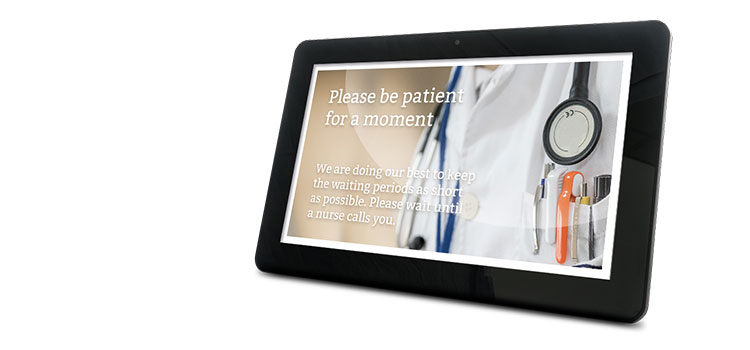 An important consideration is that your Digital Signage doesn't have to just be displayed on a mounted TV. Another option is to use a tablet with pre-programmed content. This way the patient has the ability to interact with the content and control the speed at which they access it. Additionally, informational tablets can be made available in the waiting room areas.
4. Advertising
Despite the variety of different ways that Digital Signage can be used in conjunction with the healthcare industry, the most frequently desired functionality is to provide advertising. However, it is important to remember that if you are only using Digital Signage for advertising purposes that there can be a backlash. Therefore, it is suggested that any advertising also incorporate additional helpful content, so that it doesn't offend the patient.
To help address this desire to integrate advertising in a more holistic way, viewneo is working on developing a multiframe system. This allows the viewer to divide the screen into four different boxes and to display unique content in each individual section.  This allows you to incorporate advertising in a way that is still appealing to viewers. We expect to have this functionality ready for winter 2019, so check back for more information on our website. But because you made it all the way to the end, you can find below our first mockup of how the new multiframe functionality will look.