Changing ingredients and pricing in no time, highlighting the changing daily specials, or spotlighting food and drinks with interesting images – more and more restaurants use digital menu boards to better advertise what they are offering.
The modern alternative to a printed menu doesn't just save you a lot of money, together with the right software it also opens up new possibilities, like changing anything with just a few clicks.
But how do you make a digital menu board ? We are going to show you how to do it right in three easy steps – free of charge and without any technical knowledge required.
1. Design, Images, and Templates
Of course, your guests should get a great first impression right from the start and see how crispy your pizzas are, or how fresh and green your salads look. Therefore, having an appealing design for your menu boards is absolutely necessary.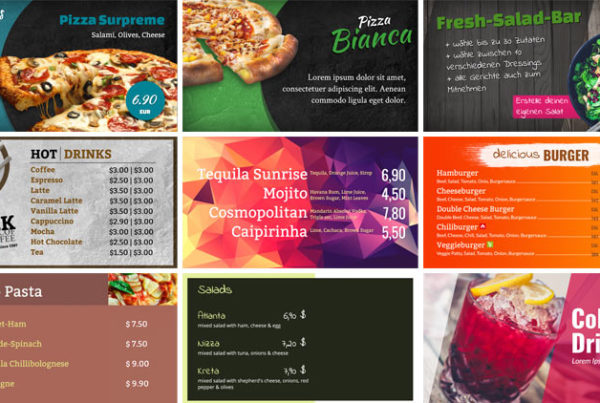 As soon as you have signed up for your free viewneo account you will get digital menu board templates free of charges. First right click on Create from template in the media tab. The folder Public Content provides many different animated templates for your menu boards. You can make changes to them and customize them to your liking.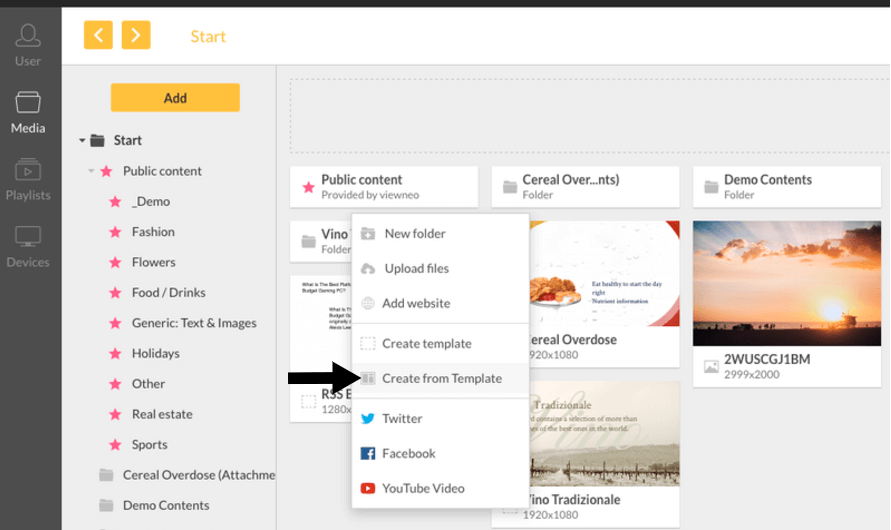 2. Set timer for playlist
Another advantage of digital menu boards is the flexible timing: If you organize your content in different playlists, you can change it with the time of day to promote only targeted offers. Advertise breakfast items in the early morning, show happy hour drinks only after work and promote specials at targeted times and days.
You can change these settings in the playlists tab which you add by clicking on the + symbol. Then you just need to name the playlist (e.g. lunch menu, dinner menu, happy hour specials etc.) and drag and drop your previously created menu boards into the playlist.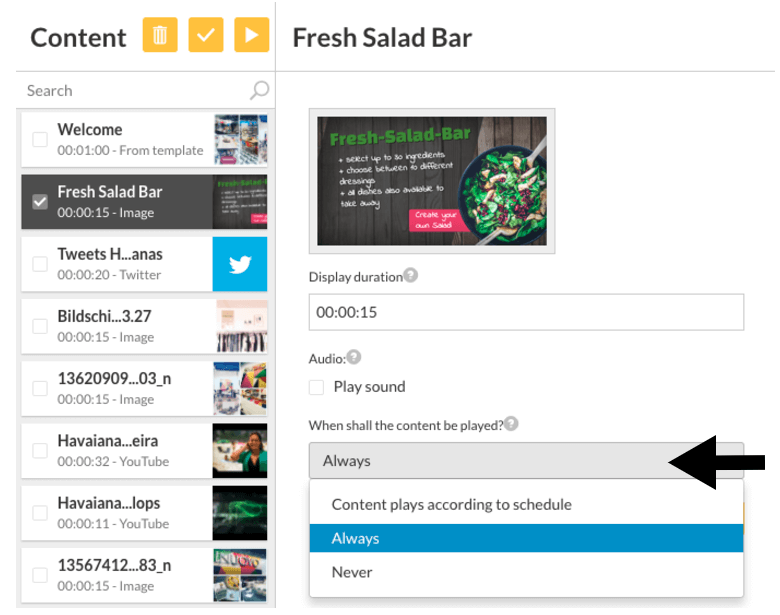 3. Connect a screen
In order to connect a screen, you have to enter an activation key. Download one of our apps or using our digital signage player and install it onto your display, then the activation key will appear on your screen. See an overview of all apps, here:
As soon as you add the activation key under Devices your screen will synchronize itself with your viewneo account. Then simply choose a playlist to connect with your screen and your menu boards will be displayed. The following video will walk you through the process using viewneo and show you just how easy it is to get your digital menu board up and running with viewneo.
It's that simple with viewneo.