The topic of how to design Digital Signage Templates can be really extensive. Typography, images, and colors are components, that have a big impact on the layout. We have talked about some of these issues in previous blog posts. Aside from these components, in the end, it's the design programs that decide if something is successful or not.
We talked about different design tools in another blog post, where we also mentioned a program called Canva. Today we want to show you why over 13 million users are already loving this software. Just try it out and integrate your designs in our free digital signage software viewneo.
1/ Registration
Right from the start, it's clear: this program is all about being user-friendly. Canva offers three ways to sign up. With only one click on the Facebook button, you are instantly signed up, and there is no need to fill out the endless boxes. The same goes for using your Google account. User experience: amazing.
However, if you choose to register via e-mail, some additional data is required. But after typing into four boxes you already made it! Administrative work at a reasonable minimum.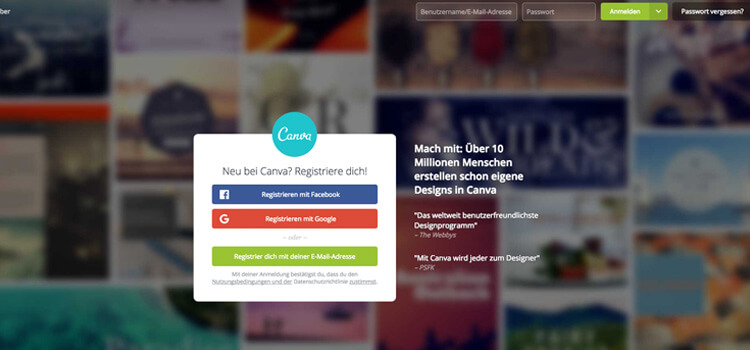 2/ Choosing a Format
Your Digital Signage design depends on your screen resolution. Canva offers pre-defined settings so that you can select the correct size right away. This helps to make sure that later on, none of your content will be cut off by accident. The sizes can be set in pixel, inches or millimeter.
If your screen can play HD content, you can select a layout with 1920 x 1080 pixel, or 1080 x 1920 pixel, if you're going for an upright layout.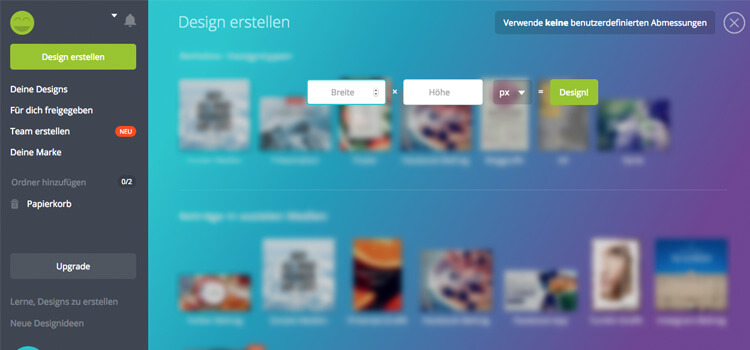 3/ Defining the Basic Layout
Next, you can choose how your Digital Signage Design layout should be. Canva has a lot of different templates. Pick one on the left and it will appear in your workspace.
Now you can look for images by typing any keyword into the search bar, like "sunrise". Immediately Canva will show you all available images that fit your keyword. The program makes it really easy to add an image: just drag and drop an image you like and it will be automatically fitted to the area in your layout that you dropped it into. Canva will show you images that are free of charge, but also images that will cost a fee to use, usually around one dollar.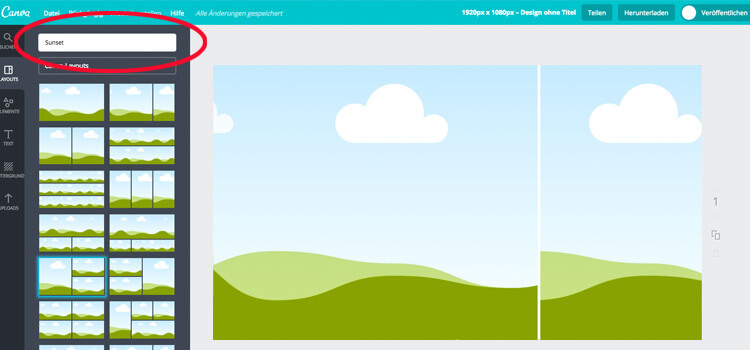 4/ Image Editing
After you dropped the images you like into your layout, you have a variety of different editing options. In addition to different filters, you can also change the transparency of the image, mirror and scale it. You also have the ability to move objects to different layers and place them on top of each other. You could even move an image halfway off the page and only show part of it.
While looking for images it becomes pretty clear that beauty doesn't come cheap. Even though Canva has a great selection of most keywords, most of them have a price. The ones that are not free of charge have a watermark.
The final cost will be determined at the end when you chose if you want to purchase an image for 24 hours or for an unlimited time. A third option is that you are allowed to resell the images yourself. So be careful when you select and purchase your images. Of course, your other option is to upload your own images, if you have them.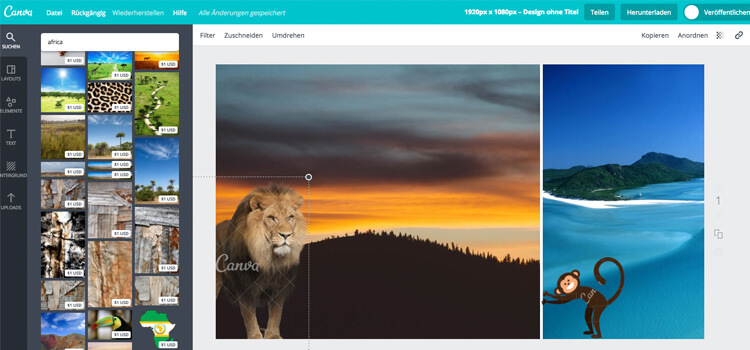 5/ Fonts and Other Elements
The complete your layout, Canva offers additional features. There are different symbols, diagrams, and icons that you can find on the left. With these you can create amazing designs with little design experience. There is also another great feature: you can upload and use your own fonts, images, and even pictures straight from Facebook.
If you are working within corporate design elements, you will love this feature, because it allows you to use your own branding.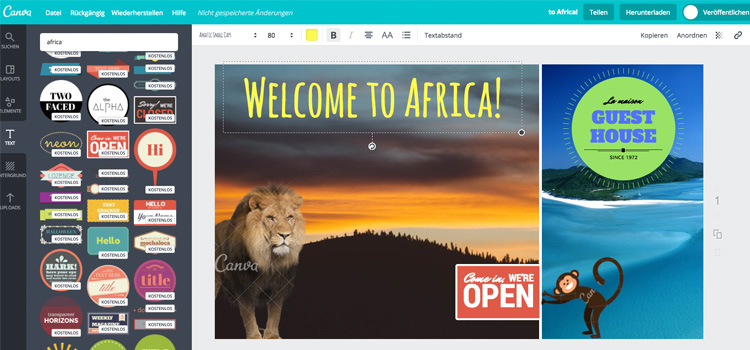 6/ Save and Use
While you are working on your design, Canva saves it in real time. If you make a typo or select the wrong image, you can go back step by step, or just select the object you want to change.
When your Digital Signage Design is ready, you can download the complete file. Here you can choose between different file extensions, like PNG, JPEG or PDF. This allows you to also create print files (print PDF) that are the same as your screen templates.
This is also when Canva will charge you for the images you have used, and you will pay, depending on which option you picked, between $1, $10 or $100 per image.
If you don't mind the watermark, you can also save the file without paying, but then you have to live with the Canva name on every image. Of course, if you used your own images, you won't have to pay for your Digital Signage Design.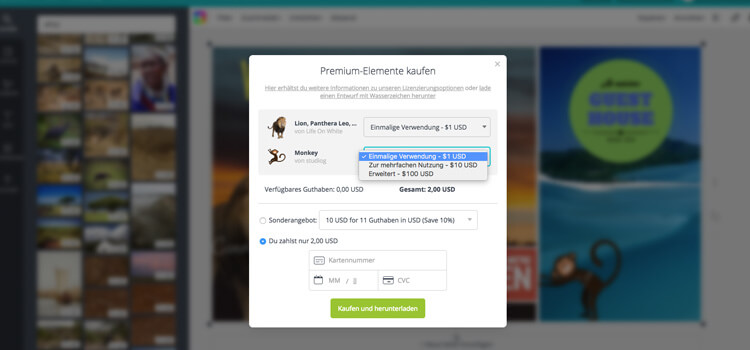 The Result
After downloading, the end result can be found on your desktop (or downloads folder, depending on your settings) and you can easily add it to your Content Management System, like viewneo.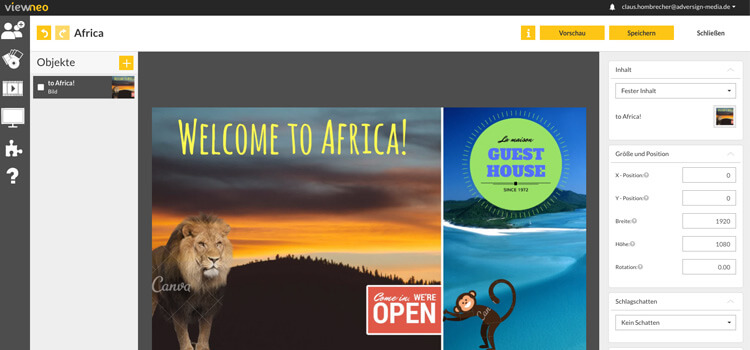 Even though Canva has not been used as a Digital Signage Design Tool so far, it is a hidden gem and we recommend it. It is simple, quick and – most of the time – free. And if you are also still looking for the right Digital Signage Software to bring your project to life, you can trial viewneo for free for an unlimited time.